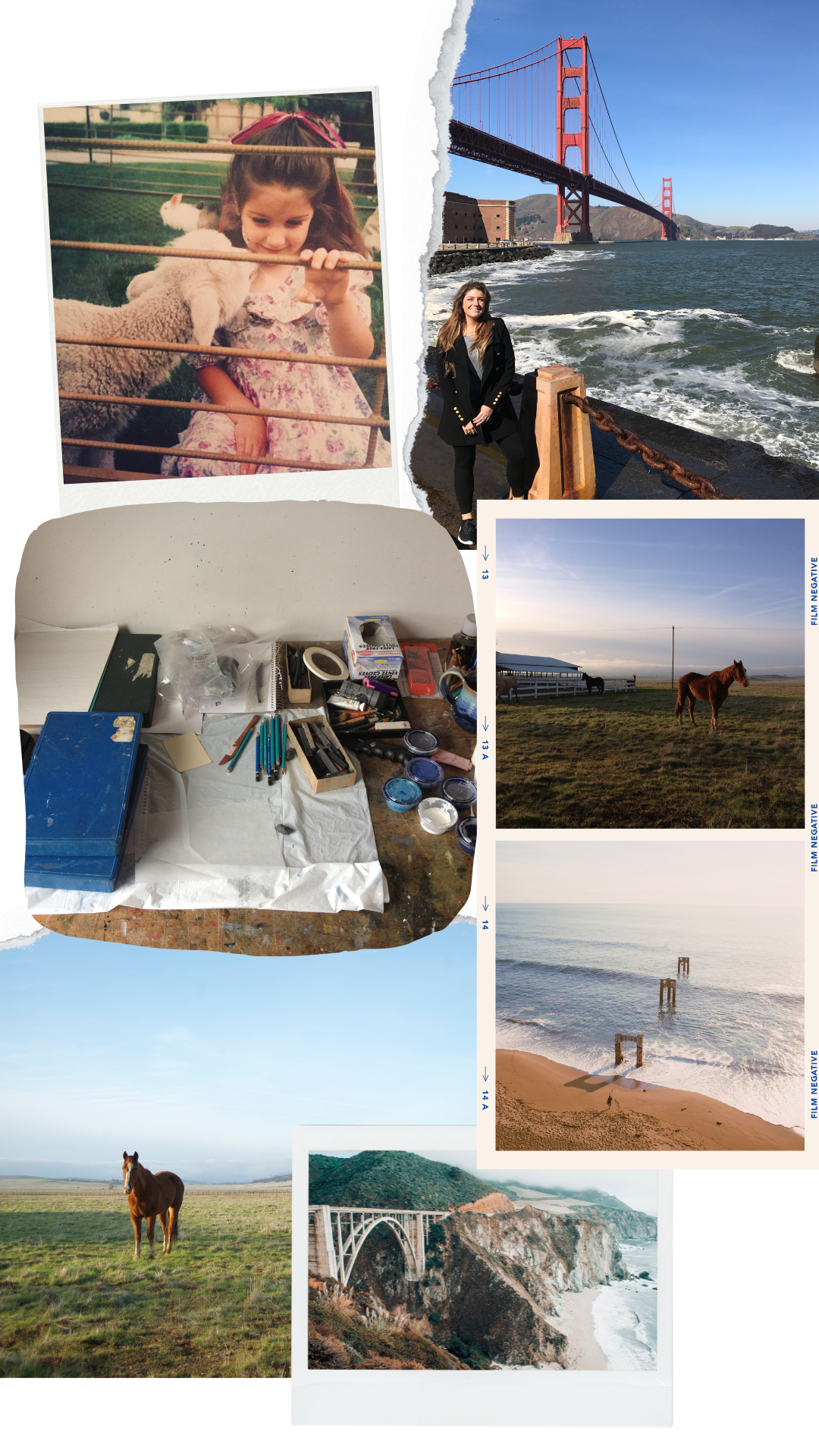 The Coastal Cowboy
So what inspired Coastal Cowboy anyway? It's hard to put into one sentence, so buckle up.
I was born and raised in Northern California, and lived there for 31 years before I moved to Tennessee.
My Uncle is a cattle rancher in California. I always LOVED going to the ranch, seeing the horses, having to get there by a dirt road, and just being in the wide open spaces. He also protected his cowboy hat (that he wears anywhere and everywhere) at all costs. I also had a strong obsession with photographing barns and anything remotely western starting as a teenager.
My Mother is half Greek and all her family stayed on the East Coast. Blue has always been our color, and there has always been a nod to the East Coast and Greece in her decorating.
My Grandmother loved traditional home decor and chinoiserie. Patterned furniture, toile, classically chic tailored slacks with loafers and pearls. She was a San Francisco socialite back then, and her family is full of artists.
If you're an email subscriber, you also know that inspiration is/was drawn from the Parent Trap movie. To me, that film aesthetically was such a beautiful blend of California cool and classic feminine chic that left a big imprint on me as a designer.
Coastal Cowboy is so much more than a cowboy hat on the beach, to me. It is the blend of many parts of my world, all wrapped up into a thoughtfully and meticulously designed lifestyle brand. A brand that I hope you can't get enough of.
Thank you for being here.
Alicia von der Lieth | Founder of Coastal Cowboy