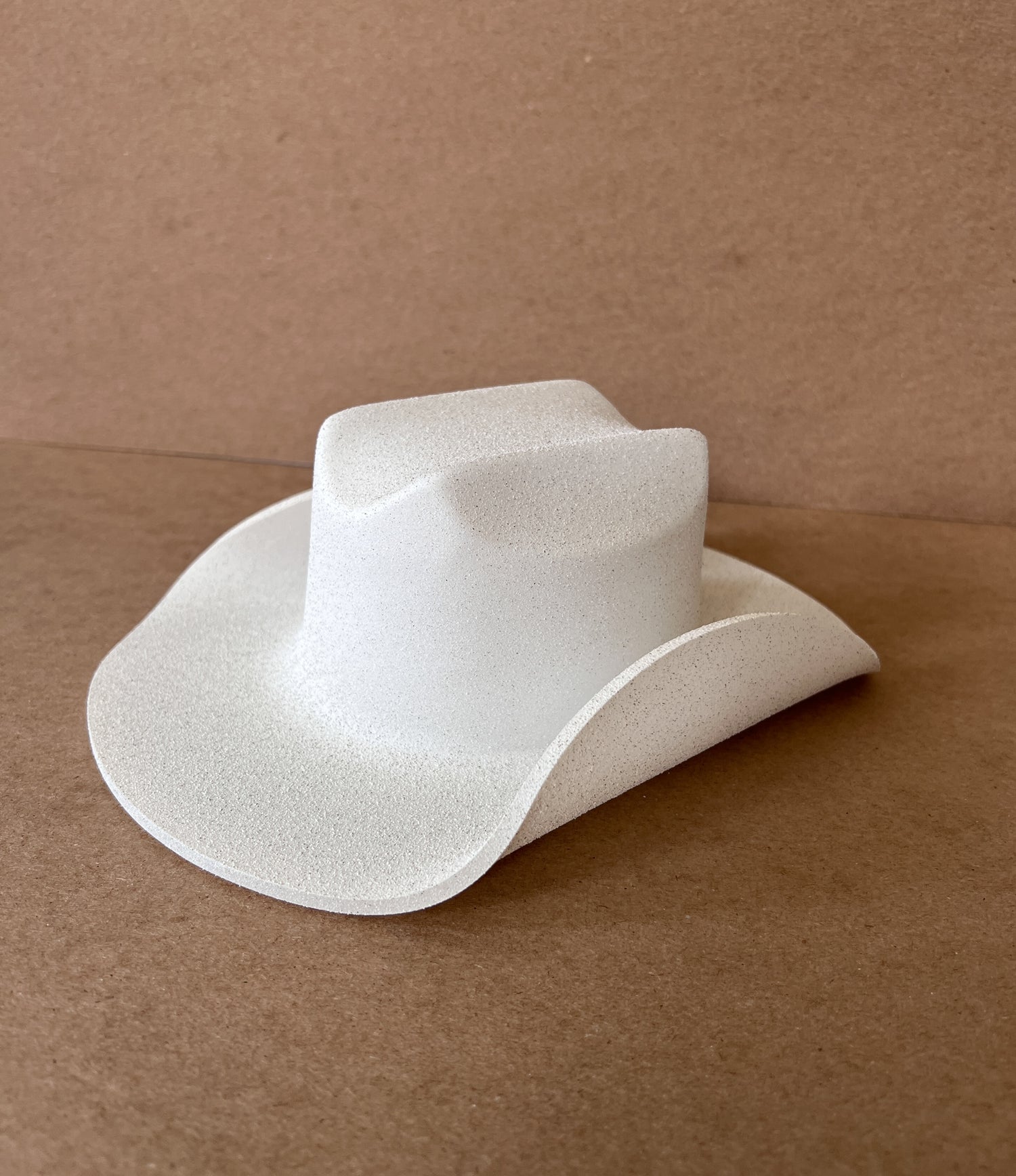 The Cowboy Hat
We'll start off with your base - a blank cowboy hat! Our cowboy hats are 6" X 8.75" X 3.25" and very lightweight. Plenty of room for all your charms!
Pick your pieces
From cowboy boots to vintage tiles, stones, and shells, we have an array of trinkets for you to choose from. This is just a sampling of what is currently available. We are constantly getting more items to choose from.
Trinkets range from $1 - $6 and we will give you a final total during your call.
We require a minimum of 14 trinkets. Any less and the mosaic looks unfinished.
FAQ's
To get started please pay the $50 deposit. This will hold your place and go towards your final total.
Next fill out the contact form below. We will then send you a link to choose a date and time for your 15 minute custom hat session. This will be over zoom or FaceTime (whatever your prefer).
Each hat is handmade and takes up to 1 week to complete, dry, and seal. Please allow 2-3 weeks for your order to arrive to you.
If you would like this sent as a gift, please let us know in your submission form below so we can pack a gift note for them!
Pay the Deposit